Reduce screen time through creative exploration
There's a good chance that you spend too much time focused on your phone or computer screen and are looking for things to do without electronics. Research suggests that American adults spend nearly half their day – 10 hours – in front of a screen. But there is more to life than the pixels before you, as evidenced by the following activities that you can do alone or, better yet, with friends. As an added bonus, these beneficial pastimes and screen-free activities as suggested by Creatif can be budget-friendly if you get creative and are willing to shop around.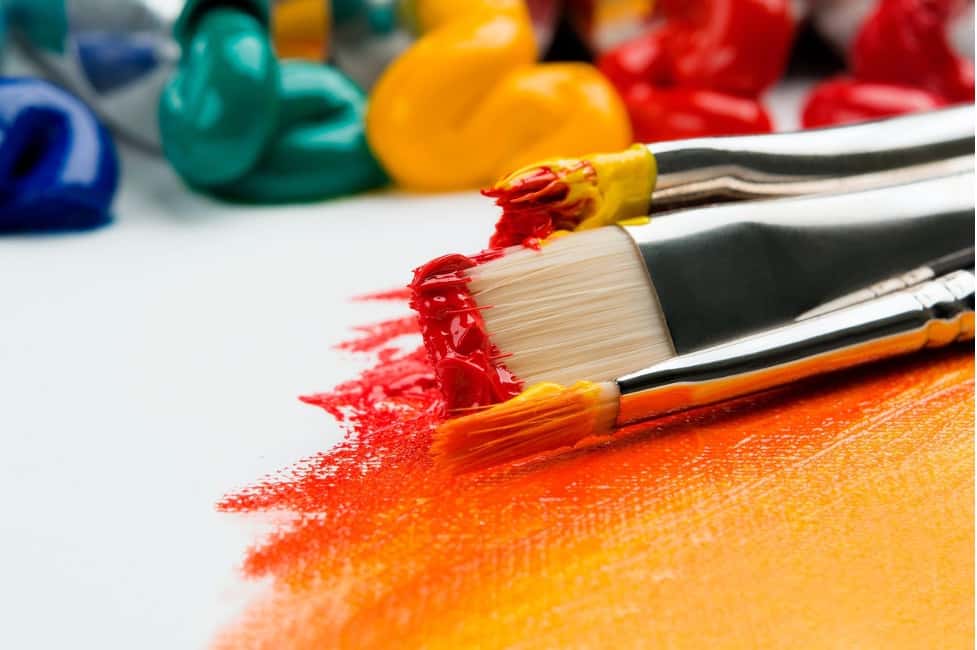 Playing guitar
Music is a hobby that offers mental and physical health benefits, and there are few instruments as desirable and readily available as the guitar. Playing guitar can help increase your manual dexterity and attention span, but even more than that, music has proven health benefits. Listening to and playing music can help you cope with life's ups and downs, and has even been proven to boost social responses in children on the autism spectrum. You never know what type of opportunities learning how to play an instrument will bring you, and there's no reason you can't use it to socialize. No matter your age, you can start your own band, even if you only stick to the garage. Pawn shops and thrift stores abound with cast-off guitars for less than half the retail price. You can also shop for used musical instruments and equipment online.
Fishing
Fishing is one of those non-sport sports that even the least athletic of us can do with success. It is one of the best things to do without electronics. Not only does it get us off the couch and into nature, but fishing can help us gain a whole new appreciation for the wonder of Mother Nature. According to the Oregon Department of Fish and Wildlife, you need to get to know the gear involved, including lures, baits, hooks, and swivels. If you like to try new things, consider investing in a tackle subscription, which will give you access to discounted tackle each month.
Golfing
Playing golf is one of the most popular hobbies in America, and for good reason. More than just fun, golf is a sport that can challenge the mind by making you brush up on your math skills and gain an understanding of physics like never before. And as Golf Digest explains, playing golf can actually increase your life by up to five years. Most golfers will tell you that the only real drawback to the sport is cost. If you don't have clubs, you'll need to purchase new equipment, and that can get expensive quickly. But, it definitely qualifies as one of the best things to do without electronics.Take the time to check online for savings opportunities. If you're on a tight budget, you can also check out your local thrift store for clubs, tees, and golf balls. This way, the grass is the only green you'll be hitting hard.
Sewing
If it's been a while since you took a home economics class, you might have nightmares about your sewing exam. Honestly, sewing is not the easiest thing to learn how to do without electronics, but there are plenty of reasons you should learn. First and foremost, picking up a needle and a piece of fabric can push you out of your comfort zone. You also have the ability to save money by modifying clearance clothing to fit your body and style or shopping for sales on fabric. Sewing – and specifically, the process of designing and making your own clothing – can help you tap into your creative side while reducing stress.
Convert Your Hobby into a Profitable Business
Found a hobby that you're passionate about? Why not consider turning it into a business? There are a lot of ways you can go about this — for example, if you love creating art, you can start an art studio franchise through Creatif.
A great place to start your business venture is to determine whether it meets your personal and professional goals. If your research 'pencils out', a good first step is to set up a legal business entity and register it with your state. Before you can do that, a business type must be chosen, because the requirements are different for each.
If tax favorability, lower paperwork and flexibility are important to you, an LLC is a good option. There are many online services available to help take the guesswork out of the process and help you setup a business entity.
It doesn't matter if you never land the catch of a lifetime, hit a million-dollar hole-in-one, play to a sold-out crowd, or achieve Martha Stewart-level fame: your offline activities will enrich your life more than a phone ever could. So, now it's time to hit the power button, grab a friend, and learn new things to do without electronics.
Guest article post by : Lisa Walker